Delivery
Delivering information in the right way is crucial to its impact. With the proliferation of digital and social media, as well as the changes to working patterns and increasing mobility, people are accustomed to accessing information when and where they want it.
With expertise in all areas of delivery, including brand and design, we can develop the materials and channels that will have the most impact on your people, while ensuring that they are aligned to your corporate brand and values.
Our communications services include:
International Reach
What clients say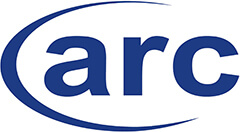 Abbiss Cadres assisted ARC in the design and implementation of an employee share scheme based on Enterprise Management Incentives (EMI).…

Abbiss Cadres' unique multi-disciplinary approach has enabled my team to ensure that we hit the ground running in the UK…

As an ambitious, fast growing business we needed to work with a partner who could support all our needs in…
Latest insights
29 September 2022
Digitisation of right to work checks for British and Irish nationals
5 April 2022
Important Changes to Right to Work Checks
15 September 2021
International Remote Working, Checklist for Employers
Subscribe to our newsletter
Stay up to the minute on our latest news and insights?