Delivery
Delivering information in the right way is crucial to its impact. With the proliferation of digital and social media, as well as the changes to working patterns and increasing mobility, people are accustomed to accessing information when and where they want it.
With expertise in all areas of delivery, including brand and design, we can develop the materials and channels that will have the most impact on your people, while ensuring that they are aligned to your corporate brand and values.
Our communications services include:
Digital communications


We can support you in all areas of digital communications, ensuring the communications work with your existing platforms, or we can design and build new platforms for the task. Our services include writing, designing and building content for digital platforms (including just email) as well as building the platforms themselves, whether it be apps, websites or interactive databases.

Digital film


Seeing and hearing people delivering the message that you want to communicate creates trust and demonstrates your commitment. Film can bring your message to your people across multiple platforms at a time that suits them. We have expertise in the conception, script writing, production and finishing of digital film communications using experienced crews both in the UK and internationally.

Social media


We can help you in setting up social media channels that facilitate sharing, discussion and engagement, while allowing individuals to take part at any time, wherever they are — a valuable source of intelligence.

Print


Versatile and portable, printed media remain a key communication vehicle in many organisations. We can help in all areas of design and production, from booklets and brochures to presentations and posters.

Training


With experience in training and coaching, we can also work with your key influencers to ensure that messages are understood and communication skills are developed. Whether working with groups of managers to build understanding of an HR programme, or one-to-one with key leaders to build their communication skills, we help ensure that communication is driven effectively at every level of your organisation.
International Reach
What clients say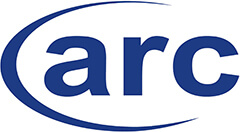 Abbiss Cadres assisted ARC in the design and implementation of an employee share scheme based on Enterprise Management Incentives (EMI).…

Abbiss Cadres' unique multi-disciplinary approach has enabled my team to ensure that we hit the ground running in the UK…

As an ambitious, fast growing business we needed to work with a partner who could support all our needs in…
Latest insights
20 April 2023
UK Share Plan Reporting 2023: Everything you need to know
13 April 2023
Innovator Founder visa – Everything you need to know
17 March 2023
The 2023 UK Work Visa Routes
Subscribe to our newsletter
Stay up to the minute on our latest news and insights?