Content Development
We help you to make complex information simple, providing the right level of detail to each audience. However, simplicity of information does not mean loss of detail or accuracy. We are experienced in communicating complex HR programmes and are skilled at balancing the need for clarity with the intricacies of technical content.
In any communication project, the type of information required varies by audience and purpose – whether you are letting someone know what is happening, asking them to make a personal decision or change, or expecting them to influence others. By differentiating the content through style, level of detail and medium used, we ensure that all our communication is relevant, useful and easy to understand.
Internal review
Our rigorous internal review process, which works across the Abbiss Cadres disciplines, ensures technical accuracy and compliance, while minimising the need for further review by external advisers.
International Reach
What clients say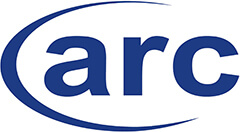 Abbiss Cadres assisted ARC in the design and implementation of an employee share scheme based on Enterprise Management Incentives (EMI).…

Abbiss Cadres' unique multi-disciplinary approach has enabled my team to ensure that we hit the ground running in the UK…

As an ambitious, fast growing business we needed to work with a partner who could support all our needs in…
Latest insights
20 April 2023
UK Share Plan Reporting 2023: Everything you need to know
13 April 2023
Innovator Founder visa – Everything you need to know
17 March 2023
The 2023 UK Work Visa Routes
Subscribe to our newsletter
Stay up to the minute on our latest news and insights?