Global Mobility Services
Digitisation and other technological advances have done much to make borders less relevant. The world has never been as open for business. More than ever, organisations need to be able mobilise their talent internationally to take advantage of the opportunities and stay ahead of the competition.
Our unique suite of integrated services has been designed to support businesses in all areas of global mobility planning and implementation – whether you are expanding into new markets or sending new talent to an existing international location.
We have helped clients in over 70 countries around the world by working with our Correspondent Firm and Alliance members.
We provide a high-touch service to bring your global mobility programme to life, or to access expertise as and when required to resource your exiting programme, or to deal with urgent "hot potato" issues as and when they arise.
Whatever your requirements, our services will be delivered around your needs. See below for the full range of services you can access.
International Reach
What clients say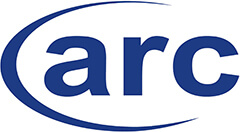 Abbiss Cadres assisted ARC in the design and implementation of an employee share scheme based on Enterprise Management Incentives (EMI).…

Abbiss Cadres' unique multi-disciplinary approach has enabled my team to ensure that we hit the ground running in the UK…

As an ambitious, fast growing business we needed to work with a partner who could support all our needs in…
Latest insights
29 September 2022
Digitisation of right to work checks for British and Irish nationals
5 April 2022
Important Changes to Right to Work Checks
15 September 2021
International Remote Working, Checklist for Employers
Subscribe to our newsletter
Stay up to the minute on our latest news and insights?