HR Support
Businesses need effective day-to-day HR support with issues as they arise. They also need expertise and experience to employ policies and procedures to provide for the effective management of risk, cost, and quality. We offer both across all our areas of practice.
For support with change, including transactions and reorganisations affecting staff, please see managing change.
International Reach
What clients say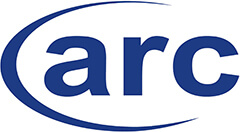 Abbiss Cadres assisted ARC in the design and implementation of an employee share scheme based on Enterprise Management Incentives (EMI).…

Abbiss Cadres' unique multi-disciplinary approach has enabled my team to ensure that we hit the ground running in the UK…

As an ambitious, fast growing business we needed to work with a partner who could support all our needs in…
Latest insights
24 May 2022
Report your Annual UK Share Plan Filings by 6th July 2022
12 May 2022
Annual UK Share Plan Reporting – How to prepare and the top 5 admin errors identified by HMRC
5 April 2022
Important Changes to Right to Work Checks
Subscribe to our newsletter
Stay up to the minute on our latest news and insights?