Organisational Design
We can help you build the structure, procedures and ways of working that are fully aligned with the overall purpose of the organisation ensuring all energies are focused on a common goal.
Our start point may be to assist you in the definition of that purpose – clarifying the mission, vision and the strategic aims that will best achieve the desired outcome(s). From this, the two supporting arms of culture and structure can be defined while appropriate processes and procedures can be developed to ensure you are best placed to deliver.
Examples of our services include:
Definition of values
Definition of competencies
Culture audits
Bringing brand values in-house
Organisational structure design
Job evaluation and banding
Job profiling
Succession planning
International Reach
What clients say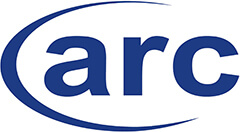 Abbiss Cadres assisted ARC in the design and implementation of an employee share scheme based on Enterprise Management Incentives (EMI).…

Abbiss Cadres' unique multi-disciplinary approach has enabled my team to ensure that we hit the ground running in the UK…

As an ambitious, fast growing business we needed to work with a partner who could support all our needs in…
Latest insights
24 May 2022
Report your Annual UK Share Plan Filings by 6th July 2022
12 May 2022
Annual UK Share Plan Reporting – How to prepare and the top 5 admin errors identified by HMRC
5 April 2022
Important Changes to Right to Work Checks
Subscribe to our newsletter
Stay up to the minute on our latest news and insights?