Executive Coaching
Investment in coaching and development is an investment in the longer-term future of your business. As the speed of change continues to pick up, no one can afford to stand still.
The demand has never been higher for continuous professional development to keep abreast of industry changes; coupled with this are the constantly growing demands on managers to have the skills to handle the challenges of newly emerging issues and opportunities.
Our executive coaching services include:
Coaching and mentoring

One-to-one coaching/mentoring
Team coaching
Coaching and training for managers
Design of coaching processes for in-house programmes

Developing L&D strategy

Learning & development strategy linked to business objectives
Training needs analysis
Building a learning organisation

Developing leadership and management skills

Design/delivery of micro-modules and 'just-in-time' training programmes
Development centres
Online learning materials, including webinars, e-learning and training videos
International Reach
What clients say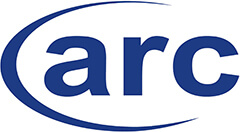 Abbiss Cadres assisted ARC in the design and implementation of an employee share scheme based on Enterprise Management Incentives (EMI).…

Abbiss Cadres' unique multi-disciplinary approach has enabled my team to ensure that we hit the ground running in the UK…

As an ambitious, fast growing business we needed to work with a partner who could support all our needs in…
Latest insights
20 April 2023
UK Share Plan Reporting 2023: Everything you need to know
13 April 2023
Innovator Founder visa – Everything you need to know
17 March 2023
The 2023 UK Work Visa Routes
Subscribe to our newsletter
Stay up to the minute on our latest news and insights?