Communications
We help you to make the most of your people and your programmes by ensuring that your messages are aligned to your organisation's culture and goals – and are delivered clearly.
Why Abbiss Cadres? Total communication
Our unique approach is twofold.
Firstly, our integrated HR services mean that our communications, and the strategies we create with you, take account of all relevant legal or tax requirements and risks to ensure a complete, compliant and effective communications programme.
Secondly, we advise you right from the strategic development of your communication plan all the way to content development and delivery.
We are able to deliver our unique outputs through a range of media and channels: from artwork to digital film production, or tailored digital platforms such as apps, websites and establishing a social media presence.
International Reach
What clients say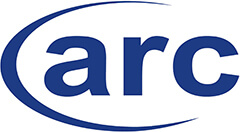 Abbiss Cadres assisted ARC in the design and implementation of an employee share scheme based on Enterprise Management Incentives (EMI).…

Abbiss Cadres' unique multi-disciplinary approach has enabled my team to ensure that we hit the ground running in the UK…

As an ambitious, fast growing business we needed to work with a partner who could support all our needs in…
Latest insights
20 April 2023
UK Share Plan Reporting 2023: Everything you need to know
13 April 2023
Innovator Founder visa – Everything you need to know
17 March 2023
The 2023 UK Work Visa Routes
Subscribe to our newsletter
Stay up to the minute on our latest news and insights?