Employee Engagement Services
Our people consulting services are designed to ensure your employees are engaged – a reflection of their involvement, commitment and satisfaction with the work itself and the environment in which they work. An engaged employee
Is motivated to put in more effort by choice and will therefore perform better
Is less likely to look elsewhere in a competitive environment
Serves as an ambassador for the organisation and the brand
Lives the values of the organisation, showing loyalty and commitment to the goals
Evidence suggests that an engaged workforce has a positive effect on financial performance, from recruitment and retention costs to productivity.
We can help you raise engagement levels among your employees. Please read on via the links on the left to find more about our specific services. We would be delighted to speak to you about how these might be deployed to raise the engagement levels in your organisation by:
Increasing employees perception of their roles and objectives
Developing appropriate opportunities to improve the way work is done
Helping you optimise opportunity for development and career advancement
Increasing the effectiveness of internal communications and relationships
Improving employee perception of your values and culture
Establishing appropriate and fair incentives and rewards
International Reach
What clients say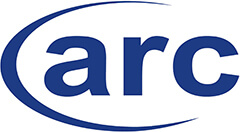 Abbiss Cadres assisted ARC in the design and implementation of an employee share scheme based on Enterprise Management Incentives (EMI).…

Abbiss Cadres' unique multi-disciplinary approach has enabled my team to ensure that we hit the ground running in the UK…

As an ambitious, fast growing business we needed to work with a partner who could support all our needs in…
Latest insights
15 June 2021
Share Plan Reporting – How to prepare and top 5 admin errors
18 May 2021
Home Office Immigration Guidance in the COVID-19 Lockdown in the UK
12 May 2021
Preparing for the End of Furlough
Subscribe to our newsletter
Stay up to the minute on our latest news and insights?