Managing Change
We have advised numerous clients on change programmes, from adjusting working practices and conditions to major corporate deals (including one arising from a deal value of €11 billion and affecting employees in 56 countries).
Extracting the value from any change initiative hinges on managing your people at all levels through potentially disruptive times.
Accessing integrated, employment-related legal and tax expertise is a given. However, we also take the view that effective introduction of any change requires more. That is why we offer a broad range of change-related services, which we believe organisations may need in order to change for the better.
International Reach
What clients say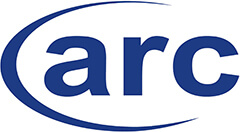 Abbiss Cadres assisted ARC in the design and implementation of an employee share scheme based on Enterprise Management Incentives (EMI).…

Abbiss Cadres' unique multi-disciplinary approach has enabled my team to ensure that we hit the ground running in the UK…

As an ambitious, fast growing business we needed to work with a partner who could support all our needs in…
Latest insights
20 April 2023
UK Share Plan Reporting 2023: Everything you need to know
13 April 2023
Innovator Founder visa – Everything you need to know
17 March 2023
The 2023 UK Work Visa Routes
Subscribe to our newsletter
Stay up to the minute on our latest news and insights?