---
The smartest thing we did was adding you to the team.
Corporate Partner - AM Law 100 firm
---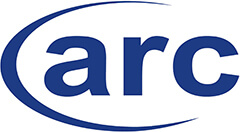 Abbiss Cadres assisted ARC in the design and implementation of an employee share scheme based on Enterprise Management Incentives (EMI). Their support was invaluable and went beyond the simple mechanics of EMI schemes. They helped us focus on our business needs and ensure the scheme we put in place would help us attract and retain staff. The scheme did just that and we have just enjoyed one of our best year's performance ever with low staff turnover and a motivated workforce. Guy Abbiss is an expert in his field and is a pleasure to deal with. I have no hesitation in recommending him and Abbiss Cadres LLP.
John Abbott - Managing Director, ARC
---

Abbiss Cadres are 'go to' experts for law and tax advice on equity-based remuneration structures. We have worked with the Abbiss Cadres team on a range of complex multi-disciplinary projects over many years for a wide variety of clients – these have varied from bespoke remuneration structures for major VC-backed UK companies to the design and international implementation of executive long term incentive plans for global, public companies, and much in between. Abbiss Cadres provide us and our clients with a high touch service, are very easy to work with, and deliver to the very high quality our clients demand.
Damian Carnell - Director, Willis Towers Watson
---
Abbiss Cadres provide a hugely valuable extension to the HR services we offer to our clients, ensuring that we can meet all their needs. Not only are they experts in a wide variety of HR related specialisms, but the service they offer is both reliable and responsive and importantly focussed on delivering the best commercial outcome for our clients.
Partner - AM Law 100 Firm
---

Abbiss Cadres are one of the few firms that can offer high quality tax, legal and operational advice on both UK and cross-border employment matters. Their team members have a wealth of experience enabling them to provide commercial, to the point advice. For any employment-related issues Abbiss Cadres are always a reliable port of call."
Hans van Ruiten - Partner Employment Taxes, Loyens & Loeff, The Netherlands
---

Abbiss Cadres' unique multi-disciplinary approach has enabled my team to ensure that we hit the ground running in the UK – our first international location. They proved extremely valuable in removing obstacles to delivering an effective set-up for both our UK colleagues and those of our US colleagues who have spearheaded that initiative on assignment. They help us ask the questions we need to ask and to deliver appropriate, practical solutions across the HR space, whether that requires legal, tax, consulting or operational input. Our positice experiences have led us to expand our relationship and retain them to deliver the same approach and its benefits, working with their international colleagues, as we move to enter new markets in Europe. I am very happy to recommend them.
Loren Lafferty - Vice President, Human Resources, Pacira Pharmaceuticals
---

As an ambitious, fast growing business we needed to work with a partner who could support all our needs in relation to our expansion into the European market. Glassdoor is committed to being a top employer and job site. By working with Abbiss Cadres, we gained access to a multi-disciplinary team who have proven they're highly engaged and ready to lend a hand with sensible, practical, cost-effective advice. Together, we were able to develop and deliver a thoughtful people strategy that helped us to effectively establish our business in the UK.
Brad Serwin - General Counsel, Glassdoor
---
The team at Abbiss Cadres possess expertise that is second to none in relation to complex remuneration structures and share-based incentives that has proven invaluable to us in the execution of both IPO's and corporate transactions.
Corporate Partner - AM Law 100 Firm
---
Abbiss Cadres offer a range of employment related services that are invaluable in our service offering to clients. Whether it is dealing with a complex employment tax issues or payroll set up and administration, we trust them to deliver to our clients.
Employment Partner - AM Law 100 Firm