Setting Up a Business in the UK
If you're looking to set up a subsidiary company in the UK Abbiss Cadres can assist with all corporate services including the incorporation of the company.
In addition to helping you employ the optimal corporate, tax and employment infrastructure, we can assist with everything from payroll and tax registrations to HR documentation and pay frameworks appropriate to the local market.
International Reach
What clients say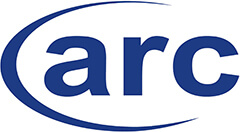 Abbiss Cadres assisted ARC in the design and implementation of an employee share scheme based on Enterprise Management Incentives (EMI).…

Abbiss Cadres' unique multi-disciplinary approach has enabled my team to ensure that we hit the ground running in the UK…

As an ambitious, fast growing business we needed to work with a partner who could support all our needs in…
Latest insights
29 September 2022
Digitisation of right to work checks for British and Irish nationals
5 April 2022
Important Changes to Right to Work Checks
15 September 2021
International Remote Working, Checklist for Employers
Subscribe to our newsletter
Stay up to the minute on our latest news and insights?