Setting Up a Business in the UK
If you're looking to set up a subsidiary company in the UK Abbiss Cadres can assist with all corporate services including the incorporation of the company.
In addition to helping you employ the optimal corporate, tax and employment infrastructure, we can assist with everything from payroll and tax registrations to HR documentation and pay frameworks appropriate to the local market.
Tax and legal


Planning the optimal structure for your UK business, whether a stand-alone company, subsidiary or branch, joint venture or limited liability partnership.

Incorporation and registrations


Including registration with Companies House (the UK Registrar of Companies), the Information Commissioner's Office (data processing), and tax registrations with HM Revenue and Customs.

Corporate constitution and shareholder agreements


Advice and drafting of appropriate documentation.

Data Protection


Advise on legal data protection and privacy requirements applicable when processing personal data.

Company secretarial and registered office services


Record keeping and corporate filings service and registered office provision.

Payroll


Registration and operation of monthly payroll services and year-end tax and benefits reporting.

Pensions auto-enrolment


Guidance throughout the process, preparation of necessary communications with employees, setting up auto-enrolment pensions provider.

Other benefits and insurances set up


Practical help establishing employee benefits (permanent health, disability and death in service and private health insurance) and business insurance (employer's liability, directors' liability, office insurance etc).

Ongoing advisory and operational support


Abbiss Cadres will provide ongoing HR support and advice on local legal and tax issues facing your business operations.
International Reach
What clients say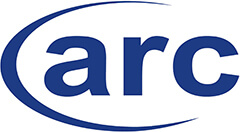 Abbiss Cadres assisted ARC in the design and implementation of an employee share scheme based on Enterprise Management Incentives (EMI).…

Abbiss Cadres' unique multi-disciplinary approach has enabled my team to ensure that we hit the ground running in the UK…

As an ambitious, fast growing business we needed to work with a partner who could support all our needs in…
Latest insights
20 April 2023
UK Share Plan Reporting 2023: Everything you need to know
13 April 2023
Innovator Founder visa – Everything you need to know
17 March 2023
The 2023 UK Work Visa Routes
Subscribe to our newsletter
Stay up to the minute on our latest news and insights?