Comments and queries
Telephone and addresses
Abbiss Cadres LLP
London office and meeting rooms:
11 Ironmonger Lane
London
EC2V 8EY
T:
+ 44 (0) 203 051 5711
F: + 44 (0) 203 051 5712
For additional meeting rooms, please visit 15 Old Bailey, London EC4M 7EF.
International Reach
What clients say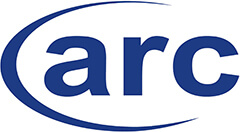 Abbiss Cadres assisted ARC in the design and implementation of an employee share scheme based on Enterprise Management Incentives (EMI).…

Abbiss Cadres are 'go to' experts for law and tax advice on equity-based remuneration structures. We have worked with the…

Abbiss Cadres are one of the few firms that can offer high quality tax, legal and operational advice on both…

Abbiss Cadres' unique multi-disciplinary approach has enabled my team to ensure that we hit the ground running in the UK…

As an ambitious, fast growing business we needed to work with a partner who could support all our needs in…
Latest insights
15 September 2021
International Remote Working, Checklist for Employers
12 August 2021
Guide to obtaining a Representative of an Overseas Business visa
20 July 2021
Immigration In The COVID-19 Lockdown In The UK
Subscribe to our newsletter
Stay up to the minute on our latest news and insights?