Cadres Consult offers a new way for experienced professionals to work with us and earn up to 75% of the fees you produce as an Abbiss Cadres Consultant. If you are interested in joining us, please complete the form below and we will get back to you.
About us – Innovative, international and highly rated by our peers
Making the most of People since 2008
Abbiss Cadres is a unique, innovative, multi-disciplinary professional services firm.
We were established in 2008. Our aim from the start was to take advantage of the opportunities offered by the digital economy, a changing professional services market with the promised liberalisation of legal services, to transform the approach to helping businesses make the most of their people.
In 2012 we were among the first wave of multi-disciplinary ABS firms specially authorised by the Solicitors Regulation Authority to allow our mix of services and non-lawyer partners.
Offices in the City of London, and the technology to allow freedom and flexibility
Our main offices are off Cheapside in the City of London. However, from start-up in 2008 we invested heavily in cutting-edge technology to allow remote, collaborative working, wherever our people find themselves.
Our peers rate us very highly
For the third time running in 2021 we were recognised  by The Times as one of the "Best Law Firms" in England & Wales and one of the top 40 employment services firms. The Times' annual survey of more than 5,000 solicitors is a highly gratifying accolade reflecting the views of our peers across the profession.
Our clients
Our clients reflect the connected corporate world of the 21st century. They range from multi-national groups as well as UK headquartered businesses, and public companies to smaller, privately-owned, often PE or VC-backed, organisations. Overwhelmingly, though not exclusively, our clients have international connections or aspirations.
We also act for some of the world's largest and most prestigious law firms, including eight of the top fifty global law firms,* to help them meet their clients' wider people-related needs through our Corridor®services offering. We also act for other professional services firms, large and small, both in the UK and internationally.
*by gross turnover as reported for 2020.
Internationally
In 2009 we established the CELIA Alliance, an international law and tax alliance to meet the needs of corporate HR. Our co-founders include the largest law firm in continental Europe, Loyens & Loeff.
We have since helped clients in approximately 70 countries around the world, working with our CELIA Alliance colleagues and our international network of Correspondent Firms.
About you
You will have a client following and/or excellent contacts with clients who would benefit from comprehensive multi-disciplinary professional support to help them make the most of their people, both in the UK and internationally.
You are an experienced lawyer, tax  or HR professional specialising in one of our many employment-related service lines or a complementary area.
You want to be part of a unique, ambitious, efficient firm which is focussed on enabling you to succeed, both in your business and in achieving your personal ambitions.
You want to work flexibly and collaboratively with experienced, expert colleagues who add to your client offering and support your practice.
You want your remuneration to be a fair reflection of the value of your practice, your efforts and what you bring to the firm.
If this sounds like you then please do complete the form below.
Get in touch
International Reach
What clients say
The smartest thing we did was adding you to the team.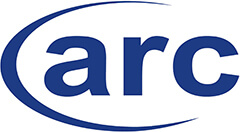 Abbiss Cadres assisted ARC in the design and implementation of an employee share scheme based on Enterprise Management Incentives (EMI).…

Abbiss Cadres are 'go to' experts for law and tax advice on equity-based remuneration structures. We have worked with the…
Abbiss Cadres provide a hugely valuable extension to the HR services we offer to our clients, ensuring that we can…

Abbiss Cadres are one of the few firms that can offer high quality tax, legal and operational advice on both…

Abbiss Cadres' unique multi-disciplinary approach has enabled my team to ensure that we hit the ground running in the UK…

As an ambitious, fast growing business we needed to work with a partner who could support all our needs in…
The team at Abbiss Cadres possess expertise that is second to none in relation to complex remuneration structures and share-based…
Abbiss Cadres offer a range of employment related services that are invaluable in our service offering to clients. Whether it…
Latest insights
20 April 2023
UK Share Plan Reporting 2023: Everything you need to know
13 April 2023
Innovator Founder visa – Everything you need to know
17 March 2023
The 2023 UK Work Visa Routes
Subscribe to our newsletter
Stay up to the minute on our latest news and insights?