Life at Abbiss Cadres
At Abbiss Cadres, we provide our colleagues with a fulfilling, dynamic and professional working environment designed to allow them to excel.
We are driven by our passion for helping our clients achieve success by enabling their people with our HR-focused legal & tax, people consulting and communications expertise.
Work with us, not for us.
We believe that people do their best work when they are allowed the freedom to take charge of their career – to develop and grow both professionally and as individuals.
Our Cadres Consult model places you in control of your destiny, supported by our comprehensive business development and administrative support and by professional colleagues across multiple disciplines.
Connected and supported
Joining us means being connected to our experts within your own discipline as well as complementary fields to maximise the value you can deliver to your clients, and to ensure all important robust, on-tap professional support for you and your clients, should you or they need it.
Together we have a shared purpose, and you will have the backing to help you grow your client relationships, increase your earnings, and enable you to have the work/life balance you desire to address your own needs and aspirations.
Our Mission 
Because business means people, we will be the first choice for efficient and innovative solutions to enable commercial success through a unique focus on people for our corporate and professional service firm clients.
Our decisions and our actions will at all times be guided by our values embodying and advocating our core belief that business means people.
Our Values
Everything we do is guided by our values and our commitment to our corporate social responsibility (CSR).
Our location, your location
You can work anywhere. You can use our hot-desking facilities, rent a desk at our City of London offices, or work at home, at your client's offices, or at rented offices near your home – whatever combination works best for you.
We set the firm up in 2008 with cutting-edge IT to enable collaborative remote working, and have continued to enhance our infrastructure to the same aim.
Our IT platform allows 24hr shared access to client files with automatic email filing through the latest iManage technology. It also gives you access to time recording and know-how resources and, for those that need it, specific tax-practice-related software.
City of London offices
Our fully staffed City of London offices and meeting rooms are a stone's throw from Cheapside on historic Ironmonger Lane (we have Roman ruins in our basement!).
Hot-desking spaces are available when visiting and you can be assured of a warm, Covid-safe, welcome for you and your clients.
Our offices are the base for our administration, finance and compliance teams who deal with everything from on-boarding clients and preparing engagement letters to invoicing.
The offices provide a welcoming place to meet other Cadres Consultants as well as the firm's permanent fee-earning staff and Partners, whether to attend marketing and networking opportunities or to use as a base to access the City's restaurants and hospitality, with or without clients and colleagues.
Get in touch
International Reach
What clients say
The smartest thing we did was adding you to the team.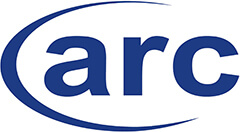 Abbiss Cadres assisted ARC in the design and implementation of an employee share scheme based on Enterprise Management Incentives (EMI).…

Abbiss Cadres are 'go to' experts for law and tax advice on equity-based remuneration structures. We have worked with the…
Abbiss Cadres provide a hugely valuable extension to the HR services we offer to our clients, ensuring that we can…

Abbiss Cadres are one of the few firms that can offer high quality tax, legal and operational advice on both…

Abbiss Cadres' unique multi-disciplinary approach has enabled my team to ensure that we hit the ground running in the UK…

As an ambitious, fast growing business we needed to work with a partner who could support all our needs in…
The team at Abbiss Cadres possess expertise that is second to none in relation to complex remuneration structures and share-based…
Abbiss Cadres offer a range of employment related services that are invaluable in our service offering to clients. Whether it…
Latest insights
20 April 2023
UK Share Plan Reporting 2023: Everything you need to know
13 April 2023
Innovator Founder visa – Everything you need to know
17 March 2023
The 2023 UK Work Visa Routes
Subscribe to our newsletter
Stay up to the minute on our latest news and insights?