Finance and Accounting
Time Recording & Billing
Our time recording system allows you to record time in real-time or manually, as you would expect.
At the end of each month, our Accounts team will issue billing guides to you for all client matters for which you  are responsible.
Once signed off by you, the Accounts team will then issue the invoice centrally with any amendments within 48 hours to the account, usually within 48 hours of the billing guide being returned.
We manage a highly efficient WIP and working capital process as is evidenced in the Credit Control section below. Strong working capital performance is imperative for the successful management of the firm and is very much part of the firm's culture. As part of that, we invoice all outstanding WIP on every matter on a monthly basis unless otherwise agreed with clients and the Practise Manager in advance.
Credit Control
The Accounts team automatically chases all outstanding client invoices and will liaise with you directly on any necessary actions to chase up payments which are overdue.
The success of our WIP and working capital management has enabled us to achieve an average lock-up over the past 12 months of 80 days. This compares very favourably to lock-up reported in the PwC Law Firms' Survey 2020 which for the Top 100 law firms ranged from 115 to 126 days.
Financial transparency for you 
Each month you will be provided with a summary report showing: your recorded time, billing and a monthly fee summary. We provide you with a fully transparent picture each month of where you stand financially. We even provide the proforma wording and numbers for you to include on your invoice to us.
In detail, the report will show:
• WIP brought forward at the start of the month, chargeable time recorded in the month, chargeable time billed and written-off during the month and WIP carried forward in hours and values
• Fees billed to clients on matters reported for the month and on a cumulative basis for the year
• Fees paid by clients will also be reported for the previous month and on a year-to-date basis
• The aggregated remuneration you have earned will be calculated by applying the relevant percentages to client fees paid to the Firm during the preceding month
• The cost of any items recharged to you in relation to agreed goods or services supplied by the firm
• A proforma narrative and the amounts to be included by you in your invoice to the Firm for that month's activity
Invoicing us & payment
Once you have reviewed the monthly report summary you simply raise an invoice which will include the proforma narrative and amounts provided by our Accounts team in the summary document once they have been agreed by you.
The target payment date for invoices received in any month will be the 15th day of the next month or the next business day if the 15th falls on a weekend.
Get in touch
International Reach
What clients say
The smartest thing we did was adding you to the team.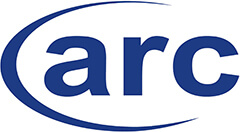 Abbiss Cadres assisted ARC in the design and implementation of an employee share scheme based on Enterprise Management Incentives (EMI).…

Abbiss Cadres are 'go to' experts for law and tax advice on equity-based remuneration structures. We have worked with the…
Abbiss Cadres provide a hugely valuable extension to the HR services we offer to our clients, ensuring that we can…

Abbiss Cadres are one of the few firms that can offer high quality tax, legal and operational advice on both…

Abbiss Cadres' unique multi-disciplinary approach has enabled my team to ensure that we hit the ground running in the UK…

As an ambitious, fast growing business we needed to work with a partner who could support all our needs in…
The team at Abbiss Cadres possess expertise that is second to none in relation to complex remuneration structures and share-based…
Abbiss Cadres offer a range of employment related services that are invaluable in our service offering to clients. Whether it…
Latest insights
20 April 2023
UK Share Plan Reporting 2023: Everything you need to know
13 April 2023
Innovator Founder visa – Everything you need to know
17 March 2023
The 2023 UK Work Visa Routes
Subscribe to our newsletter
Stay up to the minute on our latest news and insights?