Charge-Out Rates
Flexibility to accommodate you and your practice is our key focus.
You can be based anywhere. Your charge-out rates may reflect your location, or you may simply want to offer a competitive rate. Whatever the reason, we don't dictate your rates for your clients. You can choose what to charge for your time. You can utilise normal hourly or day rates, capped of fixed fees, or work on a retainer basis or, a combination of these can be included in our engagement letters.
There are no targets for Cadres Consultants.
Remuneration
The Cadres Consult model is all about rewarding hard work and expertise and developing individual and firm-wide growth through connections, collaboration and teamwork.
We have a simple and generous fee structure. Each box below shows the percentage of the fees received which you will earn for work done by you and your Abbiss Cadres for clients introduced by you and the earnings you can expect for work introduced to you by us.

*Fees are net of disbursements and VAT
Get in touch
International Reach
What clients say
The smartest thing we did was adding you to the team.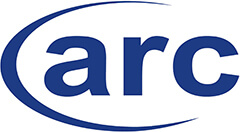 Abbiss Cadres assisted ARC in the design and implementation of an employee share scheme based on Enterprise Management Incentives (EMI).…

Abbiss Cadres are 'go to' experts for law and tax advice on equity-based remuneration structures. We have worked with the…
Abbiss Cadres provide a hugely valuable extension to the HR services we offer to our clients, ensuring that we can…

Abbiss Cadres are one of the few firms that can offer high quality tax, legal and operational advice on both…

Abbiss Cadres' unique multi-disciplinary approach has enabled my team to ensure that we hit the ground running in the UK…

As an ambitious, fast growing business we needed to work with a partner who could support all our needs in…
The team at Abbiss Cadres possess expertise that is second to none in relation to complex remuneration structures and share-based…
Abbiss Cadres offer a range of employment related services that are invaluable in our service offering to clients. Whether it…
Latest insights
20 April 2023
UK Share Plan Reporting 2023: Everything you need to know
13 April 2023
Innovator Founder visa – Everything you need to know
17 March 2023
The 2023 UK Work Visa Routes
Subscribe to our newsletter
Stay up to the minute on our latest news and insights?