Technology, support and facilities
Information technology and support
We set up the firm in 2008 with cutting edge IT to enable collaborative, remote working. We have continued to enhance our infrastructure to the same aim. With end-to-end encryption and two factor authentication, our server access gives you secure access to the services you need, anywhere in the world.
The latest iManage technology allows 24hr shared access to our shared client files and document management system with automatic email filing. Our IT platform also gives you access to time recording and know-how resources as well as various practice-specific specialist software.
Our managed IT service provider supports our general applications and any technical issues you may encounter. Through their Managed Plus support, responses are prioritised for you.  Should you require it, (which we can work with you to establish) there is 24/7 support accessed via a dedicated number.
We will arrange for your laptop to be encrypted and loaded with access to our IT platform and all the resources it provides. We can help you with selecting an appropriate laptop, monitor, and printer/scanner/copier and other accessories to get you up and running with the minimum amount of hassle.
In summary, we provide you with the kind of cutting-edge IT access and services that you would find at any major professional service firm, including:
24/7 server access*
24/7 support
Constantly updated full Microsoft Office suite of document software
iManage document management and automatic email filing
Automatic real-time [carpe diem] and manual time recording
24/7 access to PLC and Westlaw
Mimecast email security screening for protection from ransomware, business email compromise, data loss and cyber attacks
End-to-end data encryption from and to our servers
Two-factor authentification server access
Laptop set up and encryption
Data back-up and retrieval and disaster recovery systems
*Subject to usual maintenance and upgrade requirements
Telephony and conference calling
Call handling
We will provide a call handling service where calls received for you via our switchboard are routed directly to you. If you are unable to take the call, an email with the caller's details and any message will be sent to you.
Conference call facilities
As part of your Microsoft Office package, you will have access to Microsoft Teams which offers video calling and chat features. You will also be given a business Zoom account on your laptop. The business Zoom licence covers hosting one-to-one calls or attending calls with other Abbiss Cadres colleagues or clients.
Admin and trainee/paralegal/support
Document formatting
If you need help formatting a document or other administrative assistance on client matters then you can access assistance through our admin support email address and a team member will be happy to help. We have a fair usage policy of non-chargeable admin support for which there is no charge so that you don't need to worry about incurring costs for routine support.
We have other solutions available if your particular requirements go beyond our fair usage policy and you want a higher level of secretarial or clerical support service.
Digital dictation
Besides internal admin support, you can access digital dictation services free of charge. Abbiss Cadres use BigHand, which records the words you speak, and efficiently transposes them into documents or emails on Abbiss Cadres' systems using speech recognition.
Large scale printing
If your practice requires large-scale printing we will arrange this for you.
Trainee/paralegal support
Trainee solicitor, paralegal and other admin support is also on hand to ensure that you can provide an efficient client service.
Client set up and AML compliance
All client on-boarding is carried out by our Admin Compliance team. From AML compliance to issuing engagement letters; all the heavy lifting in opening new clients and matters is done for you so you can better focus on chargeable work.
Get in touch
International Reach
What clients say
The smartest thing we did was adding you to the team.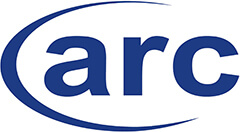 Abbiss Cadres assisted ARC in the design and implementation of an employee share scheme based on Enterprise Management Incentives (EMI).…

Abbiss Cadres are 'go to' experts for law and tax advice on equity-based remuneration structures. We have worked with the…
Abbiss Cadres provide a hugely valuable extension to the HR services we offer to our clients, ensuring that we can…

Abbiss Cadres are one of the few firms that can offer high quality tax, legal and operational advice on both…

Abbiss Cadres' unique multi-disciplinary approach has enabled my team to ensure that we hit the ground running in the UK…

As an ambitious, fast growing business we needed to work with a partner who could support all our needs in…
The team at Abbiss Cadres possess expertise that is second to none in relation to complex remuneration structures and share-based…
Abbiss Cadres offer a range of employment related services that are invaluable in our service offering to clients. Whether it…
Latest insights
20 April 2023
UK Share Plan Reporting 2023: Everything you need to know
13 April 2023
Innovator Founder visa – Everything you need to know
17 March 2023
The 2023 UK Work Visa Routes
Subscribe to our newsletter
Stay up to the minute on our latest news and insights?