Marketing & Business Development Support
Our Marketing & Business Development team, led by Rebecca Foley, work side-by-side with you to develop your personal brand, create winning strategies to identify and attract new-business opportunities and support you in growing your online presence to increase the exposure of your practice. The support you receive from the team is truly customised to your needs and trends in the market.
The Marketing team's expertise include:
Marketing Strategy
Search Engine Optimisation
Copywriting
Graphic Design
New-Business Development
Client Relationship Management
Email and Direct Marketing
When you join us an important part of your induction to the firm will be to meet with Rebecca to start the work of supporting your visibility among your clients and in your marketplace.
Get in touch
International Reach
What clients say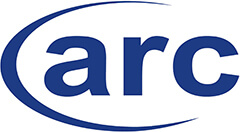 Abbiss Cadres assisted ARC in the design and implementation of an employee share scheme based on Enterprise Management Incentives (EMI).…

Abbiss Cadres are 'go to' experts for law and tax advice on equity-based remuneration structures. We have worked with the…

Abbiss Cadres are one of the few firms that can offer high quality tax, legal and operational advice on both…

Abbiss Cadres' unique multi-disciplinary approach has enabled my team to ensure that we hit the ground running in the UK…

As an ambitious, fast growing business we needed to work with a partner who could support all our needs in…
Latest insights
24 May 2022
Report your Annual UK Share Plan Filings by 6th July 2022
12 May 2022
Annual UK Share Plan Reporting – How to prepare and the top 5 admin errors identified by HMRC
5 April 2022
Important Changes to Right to Work Checks
Subscribe to our newsletter
Stay up to the minute on our latest news and insights?