Psychometric Testing Services
In the current climate, it is no longer a problem to get job applicants to the door. The challenge is identifying the right person who can make a valuable contribution to your organisation.
Similarly, within the organisation, spotting and nurturing those with high potential, talented specialists, and the leaders of the future is not always as straightforward as it seems.
This is where a more objective assessment process can be of help.
We work with you to develop a range of structured processes and techniques for your organisation, enabling fair assessment of external applicants and/or internal colleagues against relevant criteria. We can take on the job of assessment, work alongside you or train your managers in the skills they require.
Our services include:
Identifying future leaders
Managing the people elements of due diligence
Assessing competency and suitability for a role
Building high-performance teams
Selecting and recruiting talent
Training managers in recruitment and selection processes
Our kit bag includes the following tools/processes:

Psychometric assessment and reporting
Assessment Centres
360 feedback
Competency-based interviewing
Situational interviewing and case studies
International Reach
What clients say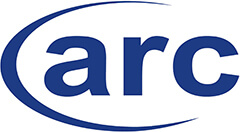 Abbiss Cadres assisted ARC in the design and implementation of an employee share scheme based on Enterprise Management Incentives (EMI).…

Abbiss Cadres' unique multi-disciplinary approach has enabled my team to ensure that we hit the ground running in the UK…

As an ambitious, fast growing business we needed to work with a partner who could support all our needs in…
Latest insights
20 April 2023
UK Share Plan Reporting 2023: Everything you need to know
13 April 2023
Innovator Founder visa – Everything you need to know
17 March 2023
The 2023 UK Work Visa Routes
Subscribe to our newsletter
Stay up to the minute on our latest news and insights?