Change Management
Change has become a constant. This includes the seemingly minor variations, adjustments and enhancements to which we have to adapt to on a day-to-day basis – often termed transactional change. At the other end of the spectrum are the transformational changes that have a more significant impact on our way of life – which can have serious consequences for our morale and motivation as these can touch our beliefs, values and sense of identity.
We help organisations to design, develop and implement change management initiatives aimed at helping employees to cope successfully with changes taking place in their workplace. Our services include:
Readiness for change
Engagement events
Employee research
Communications planning
Training managers to handle day-to-day change
One-to-one coaching/counselling support during periods of change
International Reach
What clients say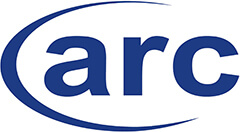 Abbiss Cadres assisted ARC in the design and implementation of an employee share scheme based on Enterprise Management Incentives (EMI).…

Abbiss Cadres' unique multi-disciplinary approach has enabled my team to ensure that we hit the ground running in the UK…

As an ambitious, fast growing business we needed to work with a partner who could support all our needs in…
Latest insights
20 April 2023
UK Share Plan Reporting 2023: Everything you need to know
13 April 2023
Innovator Founder visa – Everything you need to know
17 March 2023
The 2023 UK Work Visa Routes
Subscribe to our newsletter
Stay up to the minute on our latest news and insights?