Strategy Development
To be meaningful, any HR programme must be aligned with your business. Strategy development ensures that your communication messages support your culture and brand, while providing a clear line of sight between HR and corporate goals. Turning the strategy into a tactical communication plan ensures successful delivery of those messages.
Together, we will develop a detailed communication plan that differentiates materials, media, channels, content and timing for each of your key stakeholder groups. We will also help you identify possible barriers to success and tactics to overcome those.
Following implementation, we can also help measure the impact of the programme and determine any amendments or further actions that may be required.
International Reach
What clients say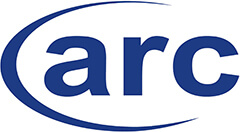 Abbiss Cadres assisted ARC in the design and implementation of an employee share scheme based on Enterprise Management Incentives (EMI).…

Abbiss Cadres' unique multi-disciplinary approach has enabled my team to ensure that we hit the ground running in the UK…

As an ambitious, fast growing business we needed to work with a partner who could support all our needs in…
Latest insights
20 April 2023
UK Share Plan Reporting 2023: Everything you need to know
13 April 2023
Innovator Founder visa – Everything you need to know
17 March 2023
The 2023 UK Work Visa Routes
Subscribe to our newsletter
Stay up to the minute on our latest news and insights?