GDPR Compliance
Pragmatic advice on understanding GDPR compliance. Baseline data protection compliance assessment. Spot compliance gaps, identify meaningful risks and provide pragmatic remediation's. Develop and assist with implementation of policies and procedures that comply with applicable laws and generate consumer, business partner and employee confidence. Advise on international date transfers. Offer a full suite of ad-hoc advice (see subservices below) or we can set-up your GDPR/data protection program (see Privacy Program creation).
High-level data protection assessment/audit
GAP analysis of current compliance/practices
Highlight current risks and necessary steps
Draft compliance plan
Records of Processing Activities register creation & assistance
Data Protection Policies
Data Subjects Rights advice
Advice on Controller's responsibilities
Training & Raising Awareness
Global Transfer Solutions & PD export
Data Sharing guidance & templates
3rd Party Vendor/Supplier/Procurement review
DPb Design and Default guidance
DPIAs
GDPR Security obligations
PD Employment guidance & review
Marketing in compliance with the GDPR
Data Breach Management Plan
FAQs
International Reach
What clients say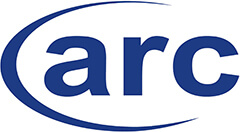 Abbiss Cadres assisted ARC in the design and implementation of an employee share scheme based on Enterprise Management Incentives (EMI).…

Abbiss Cadres' unique multi-disciplinary approach has enabled my team to ensure that we hit the ground running in the UK…

As an ambitious, fast growing business we needed to work with a partner who could support all our needs in…
Latest insights
20 April 2023
UK Share Plan Reporting 2023: Everything you need to know
13 April 2023
Innovator Founder visa – Everything you need to know
17 March 2023
The 2023 UK Work Visa Routes
Subscribe to our newsletter
Stay up to the minute on our latest news and insights?