Employee Share Incentives
We have been recognised as leading experts in the design and implementation of share, phantom equity and other cash-based incentive plans for employees, executives and consultants in the UK and internationally.
Our approach is both practical and multi-disciplinary. We offer a complete service, providing arrangements which are appropriate to your marketplace, and which support the achievement of your commercial goals.
Our experts can support you with anything from design consulting, technical feasibility analysis, drafting and implementation, through to providing ongoing operational support, including advising on the impact of corporate transactions.
Our financial modelling service provides clients valuable transparency on the cash, tax and share dilution impact of proposed and adopted arrangements.
International Reach
What clients say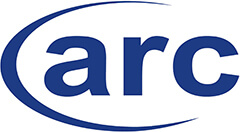 Abbiss Cadres assisted ARC in the design and implementation of an employee share scheme based on Enterprise Management Incentives (EMI).…

Abbiss Cadres' unique multi-disciplinary approach has enabled my team to ensure that we hit the ground running in the UK…

As an ambitious, fast growing business we needed to work with a partner who could support all our needs in…
Latest insights
20 April 2023
UK Share Plan Reporting 2023: Everything you need to know
13 April 2023
Innovator Founder visa – Everything you need to know
17 March 2023
The 2023 UK Work Visa Routes
Subscribe to our newsletter
Stay up to the minute on our latest news and insights?