Data Protection and Privacy
With technology becoming increasingly more integrated into the business world, it's integral that businesses have incorporated data protection and privacy considerations into their company.
This page of our website focusses our relevant data protection and privacy services related to various data protection regulatory policies, privacy program creation and management as well as outsourcing DPOs. More importantly, we can also help you train your employees in data protection and privacy to ensure a more well-rounded service.
Data Protection and Privacy FAQs
International Reach
What clients say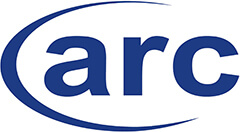 Abbiss Cadres assisted ARC in the design and implementation of an employee share scheme based on Enterprise Management Incentives (EMI).…

Abbiss Cadres' unique multi-disciplinary approach has enabled my team to ensure that we hit the ground running in the UK…

As an ambitious, fast growing business we needed to work with a partner who could support all our needs in…
Latest insights
20 April 2023
UK Share Plan Reporting 2023: Everything you need to know
13 April 2023
Innovator Founder visa – Everything you need to know
17 March 2023
The 2023 UK Work Visa Routes
Subscribe to our newsletter
Stay up to the minute on our latest news and insights?