Partnership Employment
Many employment lawyers claim to be partnership lawyers. At Abbiss Cadres, we know that clients in need of partnership and LLP advice require additional skill sets from their advisers and that hands-on experience is key.
Commercial services


Advising professional partnerships often requires balancing the individual's role as business owner with roles as manager and an earner of revenue. Our advice ensures that our clients' constitutional and other internal arrangements achieve this balance while supporting their culture and their business goals.

Of course, we also offer the full range of services found elsewhere on this site to help professional partnerships and LLPs make the most of all their people.

Disputes


Our team has considerable experience and expertise in resolving contentious partnership matters. This ranges from acting for professional practices and LLPs on a wide range of highly confidential matters as well as advising individual members and partners. Clients often prefer for their partnership disputes to be dealt with quickly and discreetly rather than face the public scrutiny of litigation. Our commercial approach combined with expert technical knowledge is the recipe for achieving optimal results for our clients.

We are regularly instructed to advise on:

team moves;
sensitive exits and appointments;
discrimination claims; and
restrictive covenants.

Executive coaching


We have significant experience in the provision of executive coaching services to those in professional practice. Our trained coaches help our clients' key people navigate the challenges they face to achieve successful outcomes both for their careers and their businesses.

Our coaching service is led by David Widdowson, a trained and experienced coach with personal experience of board level management of a significant professional services business. David works with experienced coaches with specific experience of the challenges faced in professional practice. As always, underpinning our approach is a passion for helping you make the most of your people.

Legal/Alternative Business Structures


We are experienced in the complex regulatory regime in which law firms operate.

As one of the first firms to be licensed by the Solicitors Regulation Authority ("SRA") as an Alternative Business Structure in England and Wales, we are able to offer first hand expert advice on the licensing process adopted by the SRA and the impact of the accompanying practice and procedure requirements.
International Reach
What clients say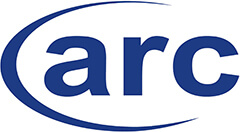 Abbiss Cadres assisted ARC in the design and implementation of an employee share scheme based on Enterprise Management Incentives (EMI).…

Abbiss Cadres' unique multi-disciplinary approach has enabled my team to ensure that we hit the ground running in the UK…

As an ambitious, fast growing business we needed to work with a partner who could support all our needs in…
Latest insights
20 April 2023
UK Share Plan Reporting 2023: Everything you need to know
13 April 2023
Innovator Founder visa – Everything you need to know
17 March 2023
The 2023 UK Work Visa Routes
Subscribe to our newsletter
Stay up to the minute on our latest news and insights?