What our clients say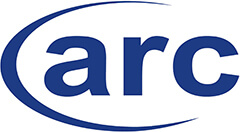 Abbiss Cadres assisted ARC in the design and implementation of an employee share scheme based on Enterprise Management Incentives (EMI). Their support was invaluable and went beyond the simple mechanics of EMI schemes. They helped us focus on our business needs and ensure the scheme we put in place would help us attract and retain staff. The scheme did just that and we have just enjoyed one of our best year's performance ever with low staff turnover and a motivated workforce. Guy Abbiss is an expert in his field and is a pleasure to deal with. I have no hesitation in recommending him and Abbiss Cadres LLP.
John Abbott, Managing Director, ARC

Abbiss Cadres' unique multi-disciplinary approach has enabled my team to ensure that we hit the ground running in the UK - our first international location. They proved extremely valuable in removing obstacles to delivering an effective set-up for both our UK colleagues and those of our US colleagues who have spearheaded that initiative on assignment. They help us ask the questions we need to ask and to deliver appropriate, practical solutions across the HR space, whether that requires legal, tax, consulting or operational input. Our positice experiences have led us to expand our relationship and retain them to deliver the same approach and its benefits, working with their international colleagues, as we move to enter new markets in Europe. I am very happy to recommend them.
Loren Lafferty, Vice President, Human Resources, Pacira Pharmaceuticals

As an ambitious, fast growing business we needed to work with a partner who could support all our needs in relation to our expansion into the European market. Glassdoor is committed to being a top employer and job site. By working with Abbiss Cadres, we gained access to a multi-disciplinary team who have proven they're highly engaged and ready to lend a hand with sensible, practical, cost-effective advice. Together, we were able to develop and deliver a thoughtful people strategy that helped us to effectively establish our business in the UK.
Brad Serwin, General Counsel, Glassdoor
Latest insights
20 April 2023
UK Share Plan Reporting 2023: Everything you need to know
13 April 2023
Innovator Founder visa – Everything you need to know
17 March 2023
The 2023 UK Work Visa Routes
Subscribe to our newsletter
Stay up to the minute on our latest news and insights?