Right to work checks were temporarily adjusted due to coronavirus (COVID-19). This was to make it easier for employers to carry them out. From 30 March 2020 the following temporary changes were made:
checks could be carried out over video calls
job applicants and existing workers could send scanned documents or a photo of documents for checks using email or a mobile app, rather than sending originals
employers could use the Employer Checking Service if a prospective or existing employee could not provide any of the accepted documents
These are now coming to an end and new guidance will apply from 6 April 2022.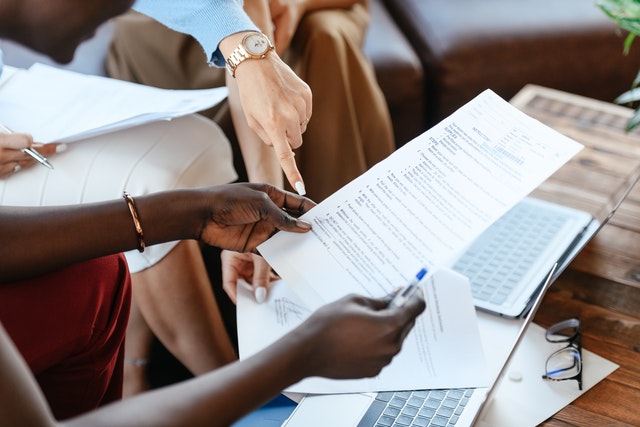 Penalties for employing illegal workers
You can be penalised if you employ someone who does not have the right to work and you did not carry out the correct checks.
You might have to pay a civil penalty of up to £20,000 for each illegal worker.
Your business's details may be published by Immigration Enforcement as a warning to other businesses not to employ illegal workers.
If you hold a Sponsor Licence, that would be revoked and it is unlikely you could employ overseas workers in the future.
You can be sent to prison for up to 5 years and pay an unlimited fine if you are found guilty of employing someone who you knew or had 'reasonable cause to believe' did not have the right to work in the UK.
What your business has to do
It is essential that the HR department has compliant processes while ensuring they are not discriminatory.
You need to ensure that appropriate copies are kept of all relevant documents and that dates are recorded for further checks and actions.
How to conduct the new checks from 6 April 2022
The Home Office has announced changes to Right to Work checks which will be in force from 6 April 2022. The full draft guide can be found here.
In summary, you have to conduct checks before you employ someone. If somebody's right to work is time-limited you should conduct a follow-up check shortly before it is due to come to an end.
You can carry out a right to work check in one of the following ways:
A manual right to work check
A right to work check using Identity Document Validation Technology
A Home Office online right to work check
Recent changes to the guidance
Documents you can use to carry out a right-to-work check are set out in lists in the guidance. These lists have been changed and Biometric Residence Permits and other documents are no longer accepted. The documents must be originals. Copies of the documents should be made and retained.
Method 2 is for British and Irish citizens who can provide their passports.
Method 3 is used where the prospective employee provides a code that can be used with the Home Office service
How can Abbiss Cadres help?
To ensure you are ready for the changes coming into force from 6 April 2022, we can provide you with expert advice by conducting an audit of your current processes and advising you what is required for compliance with the new incoming Home Office guidance. Just get in touch or find out more about our business immigration services.